Chocolate is the first thing that many people think of when the word candy bar comes to mind. It makes sense given that the 10 top selling candy bars in the world all contain chocolate.
This article is for the people who prefer their candy bars without chocolate or are looking for something out of the norm. If you're not one of these people, we hope you enjoy what you find here anyway!
11 Non-Chocolate Candy Bars
These are 11 candy bars without chocolate to consider for your next treat. Some of these may be difficult to track down but may be worth stocking up if you can find them!
Abba-Zaba

This taffy-like candy bar consists of a peanut butter-flavored center, enclosed in a white taffy exterior. It's sold primarily in the Western United States. Its classic black and yellow checkered wrapper makes it instantly recognizable to candy enthusiasts. They recently started making another variety of Abba-Zabba that has chocolate and peanut butter so be careful which candy bar you select if chocolate isn't your thing!
Big Hunk

While "Big Hunk" is often reserved to describe an attractive large or muscular male, it is also the name of a candy bar brand without chocolate. Annabelle Candy Company makes this candy bar with peanuts or almonds inside a honey flavored flattened nougat. Big Hunk has been made since the 1950s.
Bit-O-Honey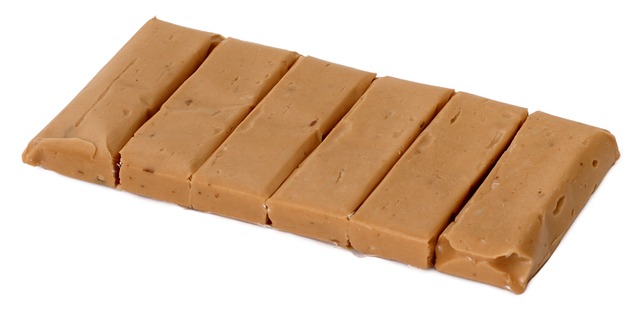 Bit-O-Honey is a chewy candy that consists of a honey-flavored taffy-like substance mixed with small bits of almond. It's typically shaped into bite-sized pieces and wrapped in wax paper. This candy has been around for many years and is known for its sweet, slightly nutty flavor and chewy texture.
Caramac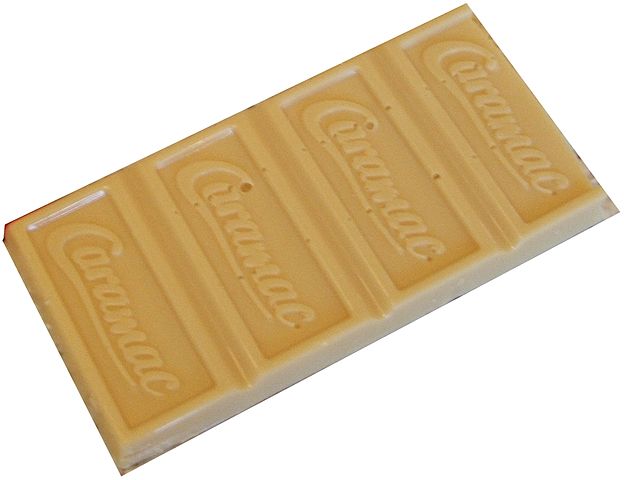 Caramac is a caramel candy bar produced by Nestle. It has a creamy caramel flavor and was originally introduced by Mackintosh in the late 1950s. Its name is part of the word "caramel" and part of the original business name. The best place to find this non-chocolate candy bar is in the United Kingdom but it can be found on Amazon if you are willing to pay a bit more than you might like.
Chick-O-Stick
Image Credit: Evan Amos
The Atkinson Candy Company makes this interestingly named candy that has been around since the 1950s. It contains a crunchy peanut butter center that is rolled in toasted coconut. Walmart and Amazon are examples of where Chick-O-Stick can be purchased.
Choo Choo Bar
This is a classic licorice, toffee bar made popular in Australia. It's certain to have just as many lovers as haters due to the polarizing nature of black licorice. Nonetheless, its a option for a candy bar without chocolate if you're able to find it near you.
Munch

The Munch bar is made by the giant candy manufacturing company, Mars. It was released under the Snickers brand name but was later relabeled without the Snickers branding. It's made with peanuts, sugar, butter, corn syrup, palm oil, salt, and soy lecithin.
Payday

Payday stands out from the typical chocolate-centric candy bars out there because of its recognizable peanut covered surfaced that surrounds a caramel nougat core. It is one of the most popular brands of candy bar with peanuts sold in the United States. The mix of salty peanuts with the sweetness of the caramel makes for the perfect combo in the minds of many. Payday does make a variety with chocolate so don't mistakenly grab the wrong one if you're avoiding chocolate.
Salted Nut Roll
Pearson's Candy makes the original salted nut roll, which looks exactly like the picture above but without almonds. It has a classic nougat center that is covered in caramel. The caramel helps the outer layer of roasted peanuts stick to the bar. There are other variations of this bar including one with peanut butter nougat and another one called "Cinnamon Churro" with cinnamon roasted peanuts.
Zagnut

This classic American treat features a crispy and crunchy interior made of peanut butter that is surrounded by a sweet outer toasted coconut layer. What sets the Zagnut bar apart is its absence of chocolate, allowing the unique combination of coconut and peanut butter to provide a sweet and savory contrast that's irresistible to fans of this vintage candy from the 1930s.
Zero

Zero is a candy bar made by Hershey, which dates back to the 1920 when it was introduced. It is a nougat candy bar made with an interior of caramel, peanuts, and almond nougat. The exterior is not technically chocolate but rather it's white fudge with elements of chocolate in it such as cocoa.
Final Thoughts
Ingredients can change at any time and without notice. If you are strictly avoiding chocolate or other ingredients, be sure to read the ingredients of any candy bar featured here before you buy it and consume it.