Seasonings are notorious for having added MSG. This article will specifically look at whether one of those seasonings, Lawry's Seasoned Salt, has MSG. Below are the details.
Lawry's Seasoned Salt & MSG
The FDA states that when MSG is added to foods, it must be listed in the ingredients as "Monosodium Glutamate". Monosodium Glutamate is the unshortened name for MSG. A review of the ingredients of Lawry's Seasoned Salt (see below) confirms that it does not have added Monosodium Glutamate/MSG.
Lawry's Seasoned Salt Ingredients: Salt, Sugar, Spices (Including Paprika, Turmeric), Onion, Corn Starch, Garlic, Tricalcium Phosphate (to Make Free Flowing), Sunflower Oil, Extractives of Paprika & Natural Flavor.
Another way to determine if a product contains no MSG is to simply examine the packaging for verbiage stating "No MSG". Lawry's Seasoned Salt makes it clear on the front of its label that it has "No MSG Added" (see the image below). Keep in mind that not all brands make it this easy to determine if the product has no added MSG. You will have to review the ingredients of many brands to determine if they contain added MSG.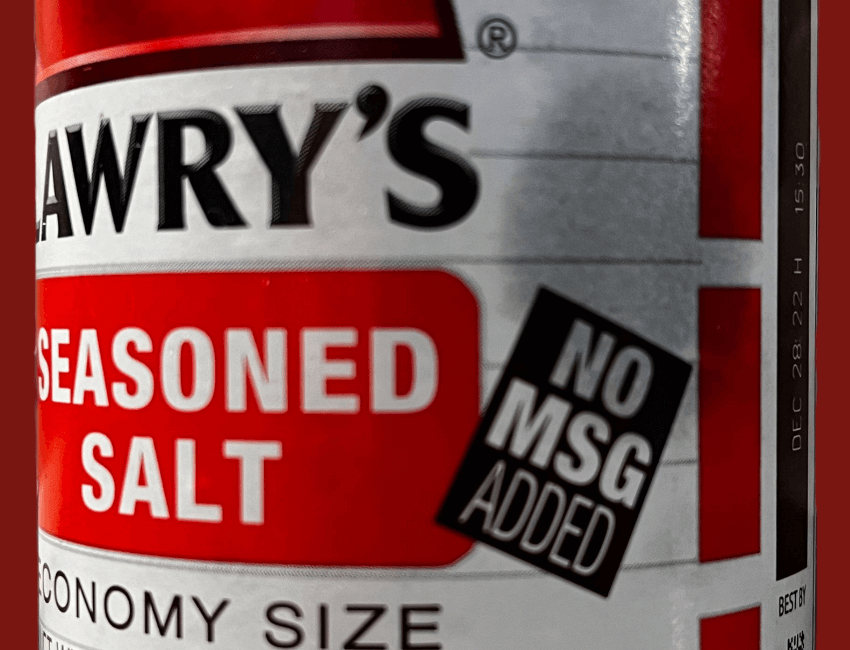 Furthermore, the manufacturer of Lawry's, McCormick, states the following regarding No MSG in its Seasoned Salt,
"Our Lawry's Seasoned Salt does not contain Monosodium Glutamate (MSG). If MSG is added to a product directly, it will be declared within the ingredient statement. It is important that you read the ingredient statement on your package at the time of purchase to ensure accurate, up-to-date information." – McCormick.com